Notices
Newsletter Vol.3,4 ( Special Issue for ICPE 2018) published
17 December, 2018
Newsletters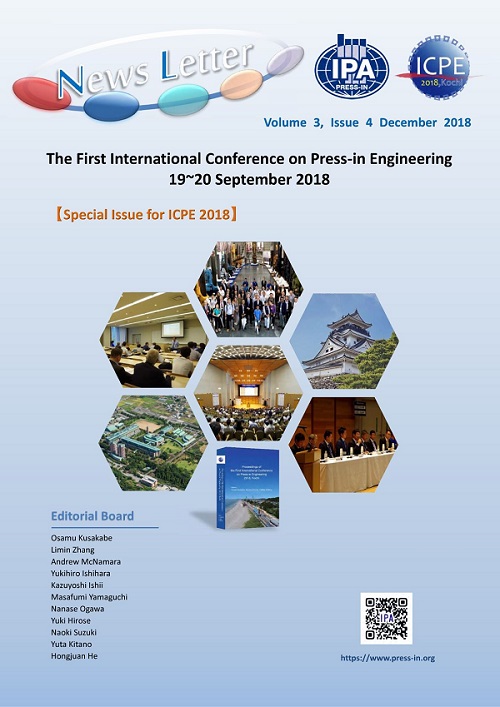 This issue is the special edition for ICPE 2018 (The First International Conference on Press-in Engineering) which was held on 19 and 20 September in Kochi, Japan.
IPA plans that ICPE is held on a triennial base, and ICPE 2018 was the first. We welcomed 418 participants who are engineers, practitioners, researchers as well as students from 17 countries.The two days conference consists of the two invited lectures, the state-of-the-art reports, the two organized sessions, such as the current stage of "i-Construction" and "Dialog between operators/practitioners", and various general sessions where 83 numbers of research papers were presented.
The reports were written by session chairs and some of participants. We hope that this issue could convey the information of ICPE to IPA members who could not attended, and we believe that it will bring more thoughts to the readers.
Newsletter URL:
https://www.press-in.org/en/page/newsletter
At last, the Editorial board wants to thank you for your support throughout this year and hopes that you can continue to pay attention to our Newsletter in the coming year. Wishing you a
Merry Christmas & Happy New Year
.